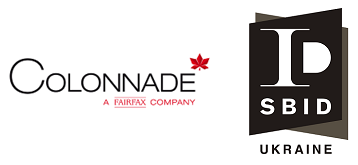 PrJSC "IC "Colonnade Ukraine" and Oakeshott British Insurance Agency developed a program of liability insurance for designers and architects.
PrJSC "Colonnade Ukraine" Insurance Company, together with the Oakeshott British Insurance Agency, developed a designers and architects Professional Indemnity insurance program for SBID members.
SBID is an international organization that provides accreditation to the interior design industry in the UK and represents Collaboration of professionals, including interior designers, architects, manufacturers and showrooms, construction and development companies. The Society includes more than 150 thousand accredited professionals from around the world.
This insurance program has been developed exclusively for members of the Society. Its main goal is in protection of the Company property interests in case of loss due to unintended errors in the course of their professional activities.
Besides the main risks, the program provides coverage for additional costs that may arise in the area of responsibility of the company. Program may be adapted to the individual requirements, such as coverage for the territory outside the Ukraine, additional limits, etc.
Professional liability insurance for architects, engineers, designers (A&E Professional Indemnity) is one of the basic insurance products in the area of Professional Indemnity insurance. This type of insurance has been actively and for a long time used in the developed countries to protect the interests of the company and private individuals (professionals).
PrJSC "Colonnade Ukraine" Insurance Company has many years of experience in the field of property and liability insurance and provides a high level of insurance services.